fogpog
(
http://www.fogpog.com/index.php
)
| | |
| --- | --- |
| ryno4ever | Jan 1st 2013 11:24 pm |
---
Let's take Fogpog off of Life Support

I miss my friends from here... I miss our Cubs talk & analysis. Let's get this board back to what it was, especially in 2008 when we all rode the Big Blue Train in one amazing season together! I can't do it alone, though, I need your help to get the conversations going, which is kind of hard right now because the Cubs really haven't given us much to chit chat about, but any little bit will help right now. Pass along the word to your fellow Cub fan friends.
And PLEASE be respectful toward each other. If you don't agree, that's normal, but there is no reason to turn things into name calling or belittling. Everyone has different things they love about the game and the team, and not everyone is a walking baseball encyclopedia, and many even come here to try to learn a thing or two, but being intimidated into posting anything isn't going to help out at all. So, again, just be respectful.
I have tried to send PM's and emails to former members, but it's taking awhile as I can only send 5 at a time, so please feel free to PM members that you remember having interactions with on here!
The Cubs are doing something they have never done in any of our lifetimes, and I would really like to be able to celebrate with all of you when it all comes together!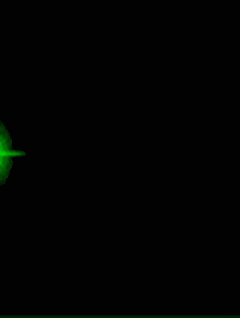 | | |
| --- | --- |
| SkullKey | Jan 4th 2013 1:55 pm |
---
I pretty sure you're aware I'm all for this. We need to get Scuba involved again - does he still own fogpog?

May I suggest somebody be more aggressive (moderators?) when certain people (may they never show up) get rude and out of hand.

I'd like to get to the point of a minimum of 10 - 15 regular posters and a lot more occasional ones. We can do it I'm sure. Especially as it gets closer and closer to game time.
| | |
| --- | --- |
| ryno4ever | Jan 4th 2013 9:06 pm |
---
I'm sure Scuba has checked in, as it looks like the 2012 standings have been updated. I am unable to ban a member, but I do suggest that if those of whom we prefer not to speak of does show back up, everyone exercises their right and ability to use the "ignore" button. He would certainly get tired of trying to argue with himself!
| | |
| --- | --- |
| mickeyrom51 | Aug 11th 2013 1:30 pm |
---
Is this site alive or is it in a coma and waiting to die?
| | |
| --- | --- |
| jcubs69 | Oct 5th 2013 3:37 pm |
---
going to check in more often...off season isn't going to help!
| | |
| --- | --- |
| mickeyrom51 | Nov 13th 2013 6:55 pm |
---
Quote:
---
Originally Posted by jcubs69 (Post 80273)
going to check in more often...off season isn't going to help!
---
This used to be a living breathing site, not so much any more. :(
| | |
| --- | --- |
| Madden King | Mar 30th 2014 10:27 pm |
---
I just thought I would stop by tonight. After all, opening day of 2014 season is tomorrow!! With the future being bright for the North Siders, I really think this place should be brought back to life. :D
| | |
| --- | --- |
| mickeyrom51 | Jan 5th 2015 12:22 pm |
---
It would be nice, but from the looks of things, this site is dead. It just does not know it.
| | |
| --- | --- |
| morganakastevesmith | Feb 6th 2015 10:25 pm |
---
Woah! I haven't been back here in a looooong time! I guess I should at least pay my respects to the great Ernie Banks, who passed away recently on 23 January. Banks was a great player and wonderful person. I haven't been back to Wrigley since 2006, but I'm hoping the Cubs can resurrect themselves and compete for championships.
| | |
| --- | --- |
| Madden King | Mar 8th 2015 5:50 pm |
---
I think it's time to get the band back together around here. I really believe these next few years are going to be very special!!
All times are GMT -6. The time now is

8:02 am

.
Powered by vBulletin® Version 3.6.8
Copyright ©2000 - 2020, Jelsoft Enterprises Ltd.